It's Almost Time!!!
"No measure of time with you will be long enough, but we'll start with forever"
-Edward Cullen
*Sigh and swoon* - so jealous!
I was a latecomer to the Twilight series... my sister-in-law kept insisting I read the books and I kept insisting they were stupid. Now, I'm a complete Twi-Hard fan! But it's not really the books that I love, the movies are definitely better in my opinion and I can't wait for Breaking Dawn Part One! I know, I'm completely pathetic. It's not even the story... I love Robert Pattinson in the role of Edward Cullen. Obsessed is a good way to describe it. Since in most other ways, aside from my consuming need to see every picture ever taken of the delicious R-Patz, I'm an adult... so this preoccupation with a random movie star is a little embarrassing.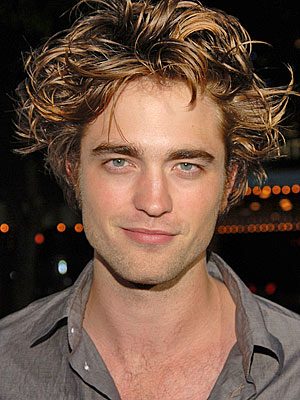 Wait, I don't care! All I do care about is seeing the two lovebirds finally getting it on (insert my face in these fantasies and they're perfect. LOL!)! I do have some complaints - it's been years, Robby, couldn't you have hired a personal trainer? But then I see an interview and he's all gorgeous with that jawline, those blue eyes, the British accent, all that messy hair I want to yank on while I climb up his lanky frame... okay, the body's irrelevant as long as that face is there to distract me.
A couple years ago I became so preoccupied that I finally let out all my pent-up sexual frustration (the kisses were great, but come on... I have needs) and my writing career was born. The story poured out of me until, poof, the obsession dried up. I love that book (An Unexpected Obsession), and it is definitely the steamiest thing I've ever written. I have Robert Pattinson (and my x-rated fantasies) to thank for making it so easy to finally get the words flowing...
Anyway, I'm beginning to get those feelings back as the premier date for Breaking Dawn draws nearer. I'm not as obsessed as I was, but I occasionally feel the need for an R-Patz fix. (I'm definitely in recovery though... I only look at the Google alert I have set up every third day - I promise... completely in recovery). For those of you who feel the same, enjoy the eye-candy!
~Heidi